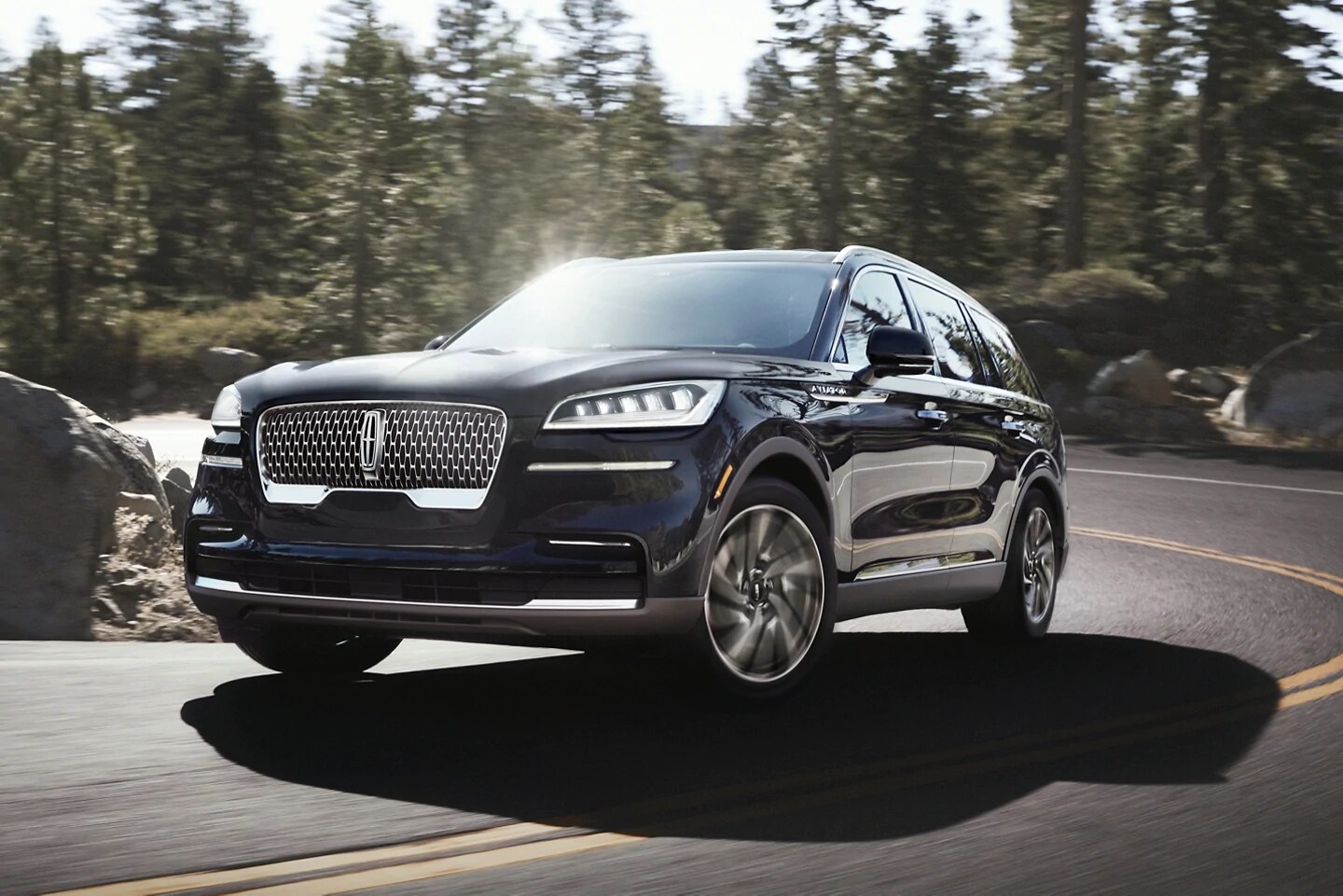 There are a lot of reasons to consider buying a 2021 Lincoln Aviator for sale here at Hall Lincoln, but one of the most notable is the SUV's impressive performance numbers. While all new Lincoln models sport impressive powertrains, the 2021 Lincoln Aviator is one that offers considerable power and undeniably solid performance statistics.
2021 Lincoln Aviator Engines
The best place to start when discussing vehicle performance is the engine, and the engine inside the 2021 Lincoln Aviator is a doozy. Powered by a 3.0-liter twin-turbocharged V6, this SUV generates a whopping 400 horsepower and 415 lb-ft of torque, making it the most powerful vehicle in its segment.
A hybrid version adds a 100-hp electric motor and a 13.6-kWh battery that bumps its numbers to 494 horsepower and 630 lb-ft of torque. Even better, the engine in either iteration is mated to a 10-speed automatic transmission that provides both smooth shifting and fast acceleration.
Zero-to-60 Time
So, what can a vehicle do with all that power? The 2021 Lincoln Aviator, its impressive engine, and its smooth-shifting transmission work together to get this heavy SUV up to 60 mph in just 5.4 seconds. That is considerably faster than other models in the segment, especially for a vehicle that weighs almost 5,000 lb.
Test Drive a 2021 Lincoln Aviator in Newport News, VA
For those in and around Newport News, VA, the best way to really get a sense of this vehicle's impressive performance is to take it for a test drive. We invite you to stop by Hall Lincoln in Newport News any time so we can set you up for a spin. You won't believe the muscle this vehicle has, and we want you to experience that firsthand.