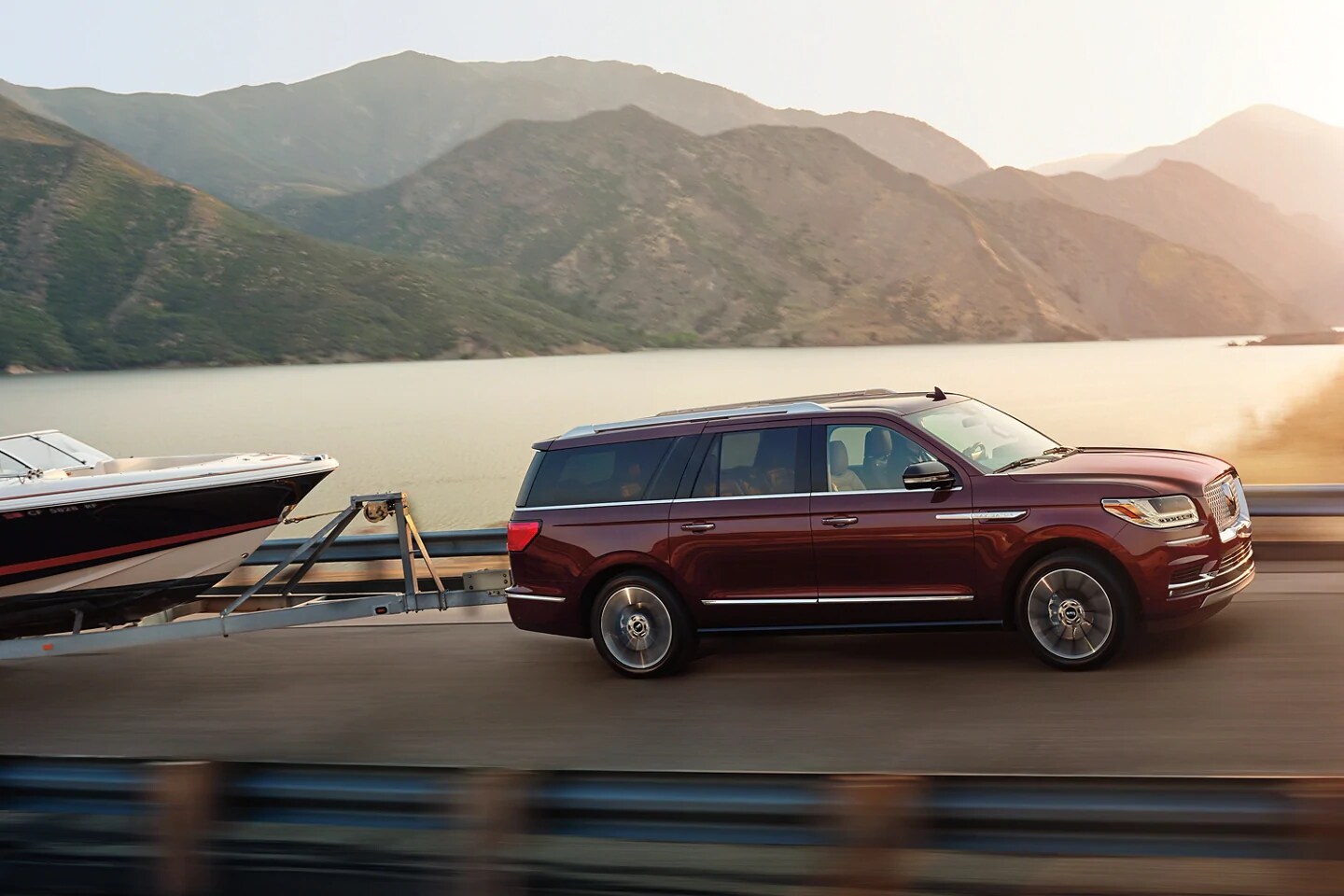 Because a Lincoln SUV is considered a more lavish model, it can be fair to wonder whether so luxurious a vehicle would also be able to pull its weight (so to speak) as a towing vehicle. Thankfully, there are new Lincoln SUVs that can do some excellent work towing boats, trailers, and campers, most notably the 2021 Lincoln Navigator and 2021 Lincoln Aviator.
2021 Lincoln Navigator Towing Capacity
Believe it or not, the Lincoln Navigator is one of the top towing SUVs in the industry, capable of lugging around as much as 8,700 lb worth of towable items. Thanks to its twin-turbocharged V6 engine, the Lincoln Navigator boasts an impressive 450 hp and 500 lb-ft of torque, both of which are more than enough to do whatever towing job a driver may need for a move, vacation, or camping trip.
2021 Lincoln Aviator Towing Capacity
The Lincoln Aviator also can do impressive work towing with a towing capacity of 6,700 lb. Its 3.0-liter V6 renders as much as 400 hp and 415 lb-ft of torque, and while those numbers aren't quite as high as the Lincoln Navigator, they are high enough to make it possible to tow small boats and campers.
Test Drive a Lincoln SUV
Customers in and around Newport News, VA are welcome to stop by Hall Lincoln any time to have a closer look at either of these impressive Lincoln SUVs. Both are capable of doing their fair share of towing, but if you have any specific questions, feel free to speak with a sales associate, who can walk you through any concerns. Rest assured, though, that these vehicles aren't just lavish, but also practical and utilitarian.