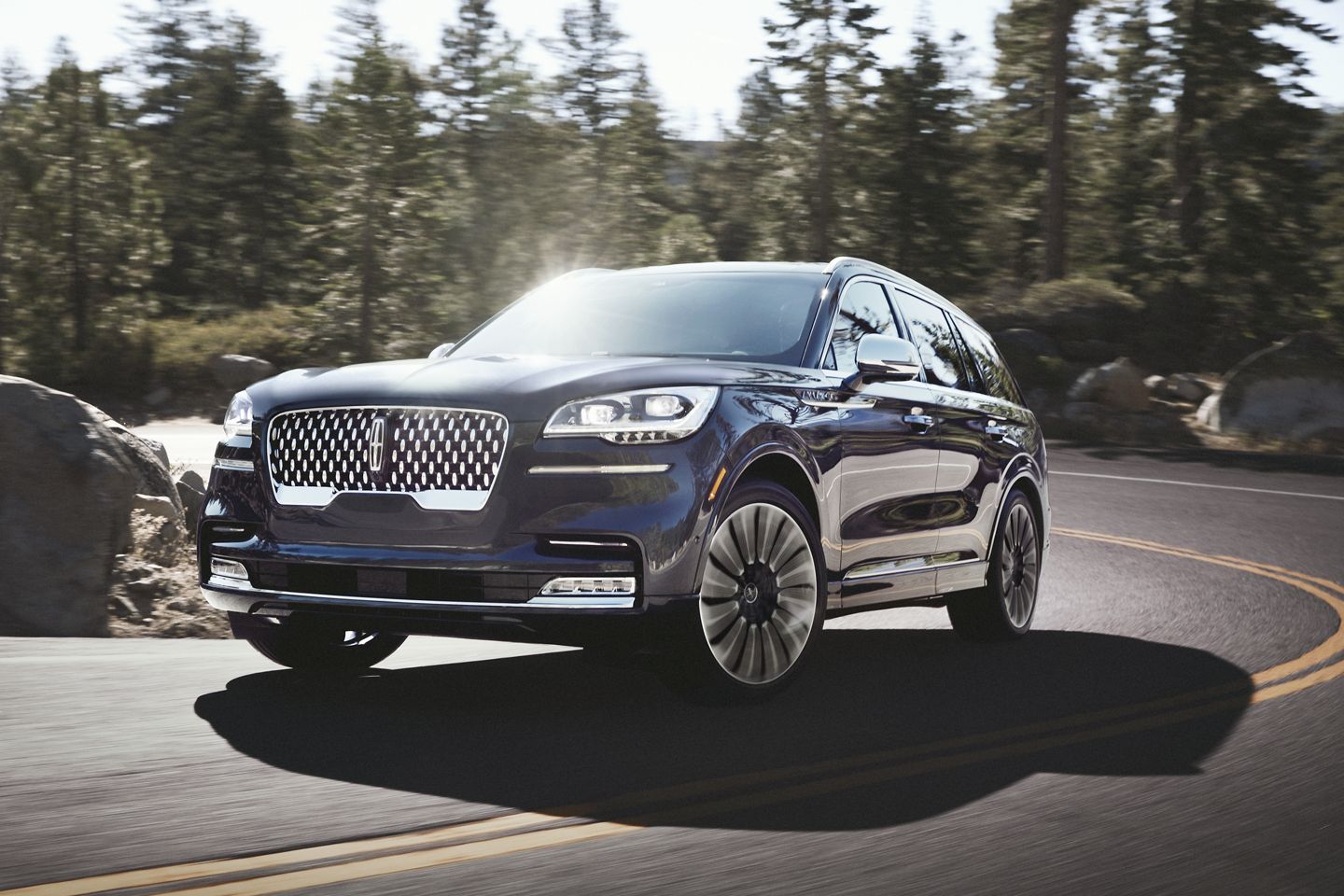 The 2020 Lincoln Aviator is an easy SUV to fall in love with, but here at Hall Lincoln Newport News, we know that responsible consumers are going to shop around no matter how much they love a vehicle. When it comes to the Lincoln Aviator, that comparison shopping likely will lead them to the BMW X5.
Many customers think, "I want to find a great Lincoln Aviator near me," but the BMW X5 is tempting enough to make them think otherwise. Thankfully, the 2020 Lincoln Aviator holds a few distinct advantages over its competition.
For starters, the Lincoln Aviator is larger than the BMW X5, which means that the driver and passengers both have access to more headroom and legroom. Comfort is key when it comes to luxury crossovers, and since the Lincoln Aviator is a bit longer in this case, it's able to provide just a bit more of that comfort. Beyond that, the Lincoln Aviator boasts higher horsepower and much higher torque than the BMW X5, both of which give the Lincoln offering considerably more power under the hood.
Yes, the two vehicles share some similarities, but when it comes to deciding on one vehicle over the other, we are hard-pressed to suggest anything other than the 2020 Lincoln Aviator. If you're interested in having a closer look, give us a call or come pay a visit to Hall Lincoln in Newport News, VA sometime soon so we can help you find the new crossover you need!