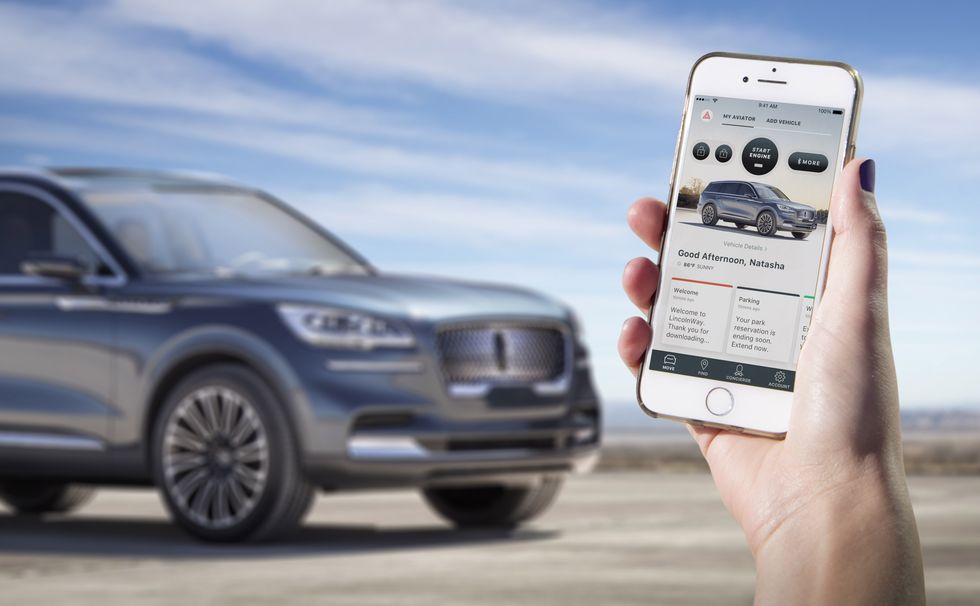 These days, people in and around Williamsburg, VA can do just about anything with their phones. Using various apps, they can order a pizza, listen to an audiobook, interact with family or friends halfway across the globe, and even book a vacation. Knowing that drivers rely on their phones more than ever, it seemed like a logical next step for the engineers at Lincoln to come up Phone as Key technology, which takes the place of a traditional key fob.
The Lincoln smartphone app, called The Lincoln Way, can do a whole lot, including serve as a de facto key for your new Lincoln model. By simply installing the app, owners can lock, unlock, open the liftgate, and start their vehicles with a tap of a button on their device.
This functionality is available to both Android and iPhone users and hooks up with the vehicle's Bluetooth® connection to work properly. When the owner and the phone are within range of the SUV, they can open and close windows and the trunk, hit a panic button, or chirp the alarm. When they are within 10 feet of the vehicle, they can initiate passive keyless entry, just as they would if they had a fob in their hand.
The app also can track individual seat preferences, mirror and steering column positions, and entertainment settings. It's an exciting and cutting-edge way to interact with a vehicle, and it takes this type of control into a new decade of automotive engineering.
If you would like to see how the Phone as Key feature works, pay a visit to your friendly neighborhood Lincoln dealership in VA so a professional here at Hall Lincoln can walk you through the various technological features. You'll be impressed, even long after you take one of these new Lincoln models home with you.