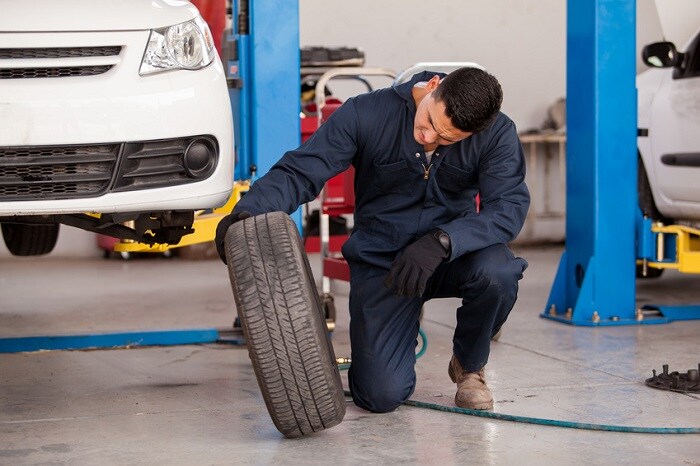 When looking for a Lincoln dealership near Hampton, VA, there's nowhere better to turn than Hall Lincoln. We are dedicated to the driving experience of our customers. That's why we offer top-quality Lincoln service and repair. Our experienced technicians serving Newport News can handle a variety of maintenance and repair needs for your Lincoln car, including your tires.?
Importance of Tire Service
Maintaining your tires is one of the most important ways to keep yourself safe on the road. Your tire tread, the series of grooves that runs along the surface, provides your car with the grip it needs to corner safely, start quickly, and stop confidently. Plus, having good-quality tires is one of the defining aspects of your driving experience. Having great tires will help keep your ride feel smooth and quiet while providing you with the ability to take winding corners and accelerate quickly.?
It's important to keep your tires filled to the recommended pressure as well. Not only does this keep your ride feeling smooth, but it also slows down tire tread wear while also improving your fuel efficiency. You should also have your tires rotated every 5,000 to 8,000 miles so they wear evenly. This will keep your grip secure on the road while also helping you avoid a flat.
Lincoln Service Center in Newport News, VA
Here at our Lincoln service center near Hampton, we will be sure your tires are filled to the right pressure during each service appointment. We can also take care of your regular tire rotations and check for any issues. And when it comes time for a replacement tire, you'll find exactly what you need in our stock of OEM Lincoln tires.?