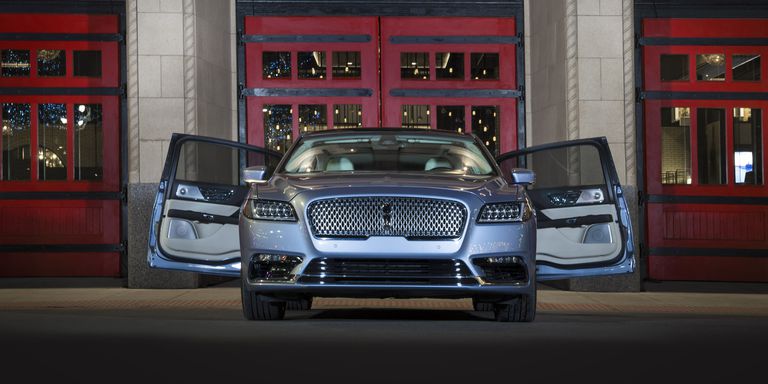 The New Year brings a new batch of vehicles and we're excited for one major reveal: the all-new 2019 Lincoln Continental. The yet-released luxury sedan will debut at the North American International Auto Show later this month.
Perhaps the most exciting feature? The return of the suicide doors. The back doors will open 90 degrees from their rear and can be opened independently from backseat passengers. The rear passengers can also enjoy an extended six inches of interior space, making a truly unique ride for your friends and family.
The new vehicle has been deemed the Lincoln Continental 80th Anniversary Coach Door edition. The center-opening doors date back to a version of the sedan from the 1960s, although the 80th anniversary name commemorates the vehicle itself. The Lincoln Continental will also utilize a 3.0-liter V6 engine and six-speed automatic transmission to generate 400 horsepower and 400 lb-ft of torque, making a vehicle that doesn't just look fun, but drives fun too.
The 2019 Lincoln Continental is expected to be at dealerships mid-year, although there are a very limited number being produced. So, don't wait until then to see if you qualify. You can apply for new car financing online, or speak with our Lincoln finance center if you want this one-of-a-kind vehicle. Plus, you can get an idea of monthly payments and see what kind of down payment you will need to secure one.
Don't miss out on the exciting launch of this limited edition all-new 2019 Lincoln Continental. They aren't expected to last long. Visit us at 12896 Jefferson Avenue in Newport News, VA or give our sales team a call at 757-847-5220 to find out how you can be sure to snag your own.