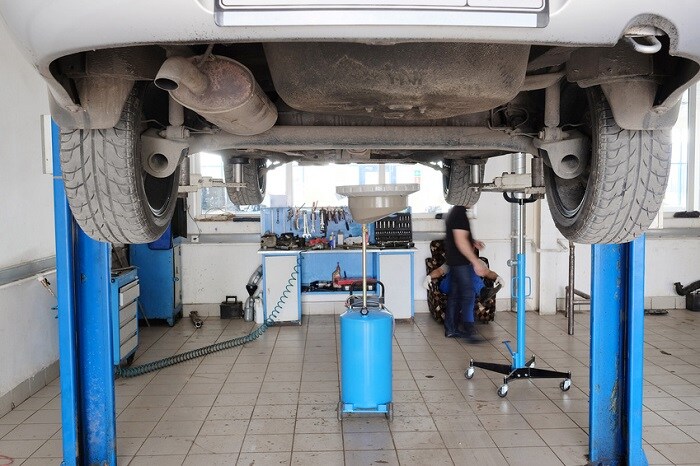 When you need work done on your car, where do you go? For some drivers, it can be tricky to figure out whether they need a collision center or a service center. Fortunately, here at Hall Lincoln of Newport News, we can guide you to either one. We can also let you know which one will be best at fulfilling your current automotive needs.
When you visit our Lincoln service center, you'll meet a number of skilled mechanics that can help you with a variety of problems. A service center can take care of most of the routine maintenance that your car needs to keep running smoothly. Need someone to take a look at your brakes? The experts at our service center can do that. Is it time for an oil change? Then it's time for a trip to our service center. Essentially, a service center takes care of anything in your vehicle that's subject to wear and tear over time.
The collision center is here for when you get into an accident. If your 2018 Lincoln MKX has been damaged the mechanics in a collision center--sometimes referred to as an auto body shop--are ready to help. You'll want to go to a collision center if you need dents repaired or a fix for damaged body panels. If you're in need of a new front or rear bumper, a collision center can help you with that as well. It's also the place to go if you need glass repaired or replaced.
So whether you need some routine maintenance or you've recently been in a fender bender, visit our Lincoln dealership near Hampton, VA and consult the experts. We'll help you get your luxury car back into top shape. We hope to see you soon!