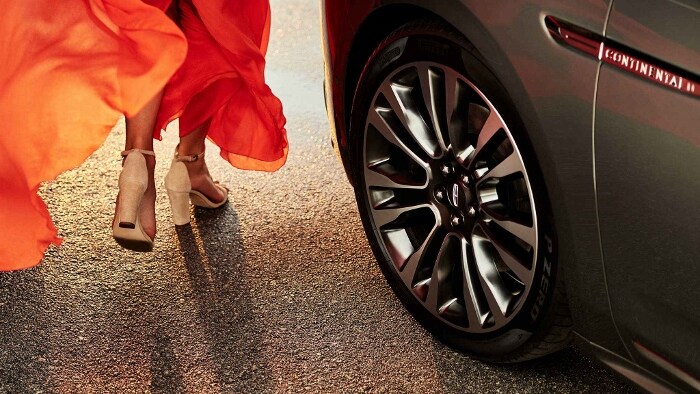 We recently covered ways that our Lincoln service center can help you take care of your car this summer. In addition to the parts we already mentioned, it also pays to keep your tires in top shape during the warmer months. Here at Hall Lincoln Newport News, we have the tips you need to ensure that your tires make it through the summer unscathed.
Even if you're driving a brand new Lincoln model this summer, you'll still want to focus on proper tire care as the temperatures rise. As it gets hotter, your tire pressure can start to rise. As you may already know, you want to keep your tires inflated to the proper level. Under-inflated or over-inflated tires can both pose problems and become a safety hazard.
So make sure that you're checking your tire pressure periodically. A properly inflated tire means better handling, less chance of damage, and a longer life for your tires. The correct tire pressure can be found on the inside of the driver's side door, so pick up your own tire pressure gauge and make sure that your tires are operating at peak performance.
You should also pay close attention to your tires if you're taking long trips this summer. If you're going on vacation or a lengthy road trip, it's not just the heat that could affect your tires. The extra weight from your luggage can put more pressure on your tires, which is why it's even more important to inspect for signs of damage during the summer months. Look for obvious types of damage, and check with one of our expert technicians to see if you're road trip ready.
So whether you're looking for a new car or just need some maintenance on your current Lincoln vehicle, visit our Lincoln dealership near Williamsburg, VA. We'll make it easy to keep every important part of your car in top shape. We look forward to assisting you!