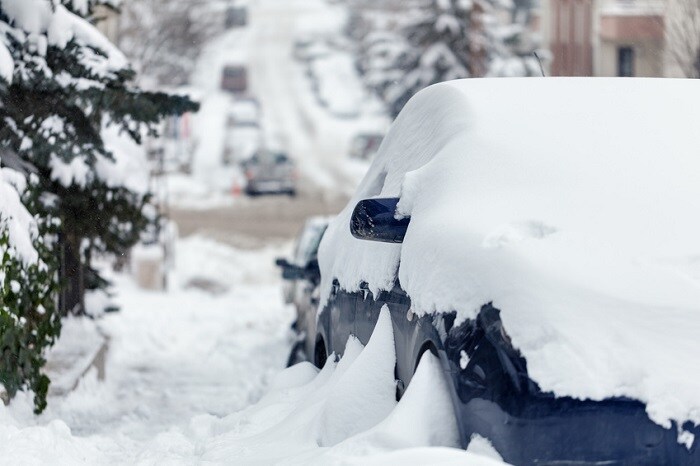 There's no doubt about it: winter has come to our dealership near Hampton, VA. With it, snow, ice, and challenging driving are the orders of the day. Couple this with the fact that December is a time when folks find themselves taking to the road for longer trips than normal as they venture to see family and friends for holiday celebrations. To make sure these celebrations fulfill on their happy promise, it's imperative that drivers take the proper precautions to stay ahead of hazardous holiday travel hiccups.
First thing's first: Look down at your gas gauge every time you start the car. Is it halfway or lower? Make sure to hit the gas station before heading on. Winter weather is unpredictable, as are other drivers up ahead. For one reason or another, you may find yourself stuck in place while the winter winds blow outside. This is not the time to play fast and loose with the E on your gas gauge.
When you're on the road, slow and steady is the name of the game. Accelerating and decelerating slowly will help maximize traction on the road. This can be hard to remember if you hit a patch of ice and begin to skid, but slamming down on the brakes makes things worse. Instead, gradually lifting off the accelerator will help your car to find purchase on the road. The slow and steady approach is helpful even when you're not braking; leave yourself extra space and time to come to a stop slowly in traffic or at red lights to cut down on your risk of skidding.
Most importantly, make sure your care is in good working order. Make sure you schedule Lincoln service here at Hall Lincoln Newport News today. If you're in the market for a new Lincoln car, check out our Lincoln Wish List sales event. Additionally, Holidays on Hall 31 Days of Savings is going on now, so stop in soon!