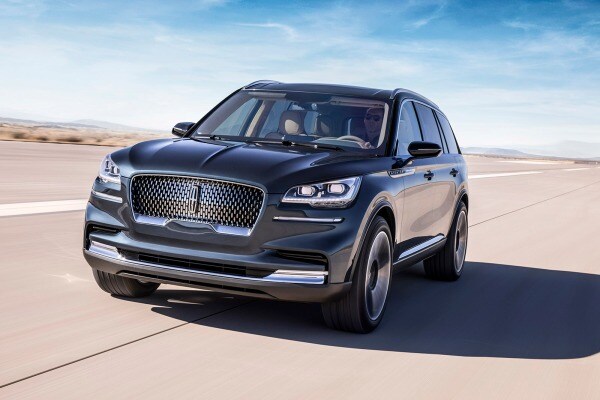 If patience isn't your strong suit, then we urge you to skip this post. If you like a little anticipation in your car news, then keep on reading. The Los Angeles Auto Show is the place where automakers lift the lid on all the exciting vehicles they've got in the works. At this year's show, the Lincoln brand showed off the upcoming 2020 Lincoln Aviator, which will make its way here to Hall Lincoln Newport News next year.
This premium crossover is poised to make quite an entrance when it rolls into dealerships across the country. It's been completely redesigned from previous Lincoln Aviator models, giving it a look unlike anything else in the brand's lineup. It will be the most powerful production Lincoln model ever—and one of the greenest. If you opt for the standard twin-turbocharged 3.0-liter V6 gasoline engine, you'll enjoy 400 horsepower and 400 lb.-ft. of torque. But if you go for the plug-in hybrid version, then you've got—well, you've got even more to work with, as this model delivers 450 horsepower and 600 lb.-ft. of torque. Both versions feature a 10-speed automatic transmission.
It's not just the engine that's impressive: this three-row crossover is packed with innovative tech, including the debut of Adaptive Suspension with Road Preview. This feature employs a camera system to observe and monitor the road ahead. If it detects a pothole in your path, it adjusts the suspension in real time to better handle it. You know that saying "Let the road rise up to meet you"? Well, the 2020 Lincoln Aviator is ready to meet the road.
If you just can't wait until 2019 to drive home in a great Lincoln vehicle of your very own, head into our dealership here in Newport News, VA and check out our selection of new Lincoln SUVs for sale, as well as pre-owned Lincoln vehicles.