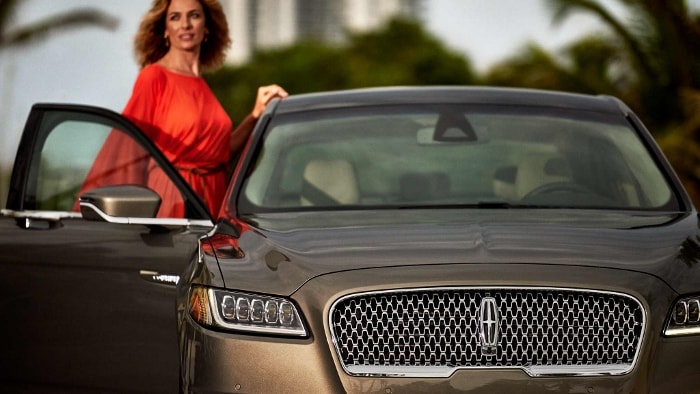 At Hall Lincoln Newport News, we know that we sell some distinctive vehicles. Models like the 2018 Lincoln Continental stand out from the crowd thanks to their unique design and features. Now it looks like a future version of this stylish sedan could be getting another feature that's a blast from the past: suicide doors could soon make a comeback.
Suicide doors are rear-hinged, so they open up the opposite way. Older versions of the Lincoln Continental--like the fourth-generation edition that was produced in the 1960s--had these kinds of doors. They really make the car stand out among other vehicles in its class.
Back in 2002, an earlier Lincoln Continental concept was unveiled with suicide doors. Unfortunately, that car never ended up going into production. The current model has a more conventional design, but still packs in some innovative features like hidden door handles. The presence of suicide doors could make this new Lincoln model even more unique.
The current version of the Lincoln Continental only arrived in the market a little over a year ago, after an absence of more than a decade, so it may not be due for a major redesign just yet. Still, we could end up seeing a future model take some inspiration from the past, incorporating suicide doors. It's no secret that crossovers and SUVs are popular right now, so small cars have to do more to stand out. This unique feature could give the Lincoln Continental just what it needs to distinguish itself in a crowded market, and we can't wait to learn more about future versions of this Lincoln model.
So when you're looking for a vehicle that stands out for all the right reasons, visit our Lincoln dealership near Hampton, VA. We'll help you find a capable sedan like the Lincoln Continental or the 2018 Lincoln MKZ.