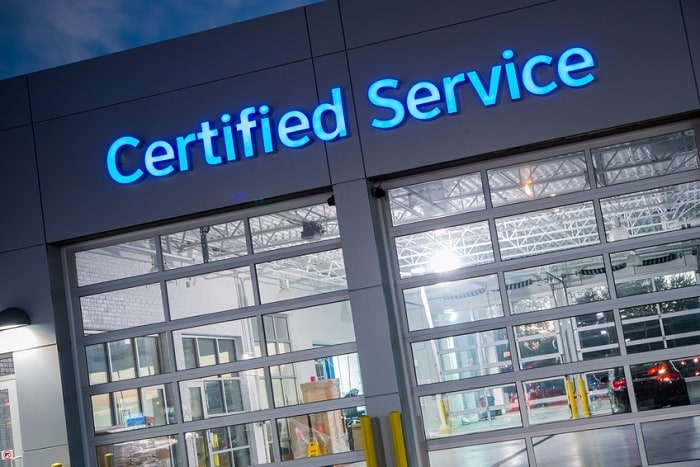 Here at Hall Lincoln Newport News, we're not just a dealership that can help you find the perfect new or pre-owned Lincoln vehicle. We're also a fully-equipped Lincoln service center that can assist you with all of your maintenance needs. Now's the perfect time to bring your car in for a checkup. It's summer, which means high temperatures and long road trips. We can help you deal with the former and get ready for the latter.
Before you hit the road for a lengthy journey to a vacation destination, there are a few parts that the mechanics at our Lincoln service center can check for you. One thing that you can't overlook is your tire pressure. It can change when the temperature outside does, so make sure that they're inflated to the manufacturer's specifications. This keeps you safer and keeps your tires around for longer.
Speaking of safety, you'll also want one of our technicians to take a close look at your brakes. Unfortunately, summer travel can occasionally mean sitting in traffic. You want to make sure that your brakes are as responsive as possible when that happens. Our experts can let you know if there's a problem or if you're in need of a replacement.
When you visit our Lincoln service center we can also check the fluid levels in your car. Before a long trip, you'll want to ensure that your power steering fluid, coolant, and transmission fluid are all at proper levels. This can keep you safer on the road and help you avoid issues like overheating.
These are just a few things that you need to keep in mind this summer. Visit our Lincoln dealership near Williamsburg, VA to learn more about how you can care for your luxury car. We can't wait to help you with all of your service needs.